How Soon Can a Teaneck Business Reopen after Flooding?
10/6/2020 (Permalink)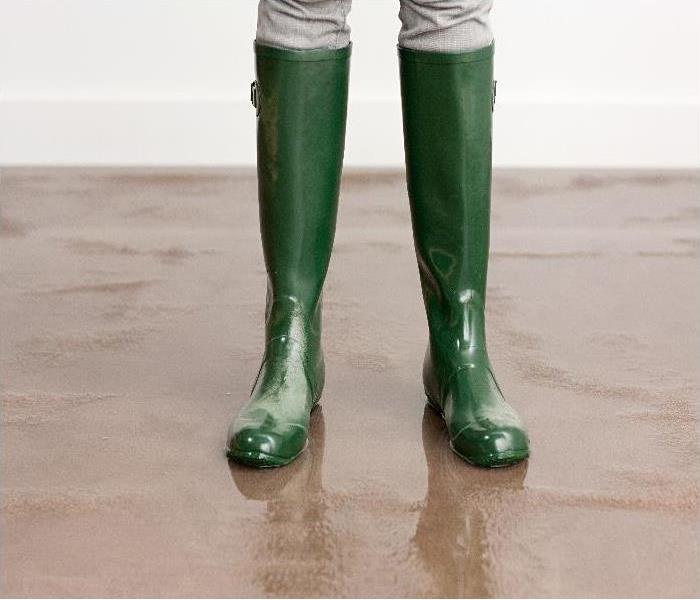 If your business falls victim for flooding, you can reach us twenty-four hours a day in an emergency.
SERVPRO Assists Teaneck Businesses by Managing Commercial Flood Damage Restoration from Start to Finish.
Do businesses need commercial restoration services?
Teaneck businesses that are open to the public must follow stringent health and safety guidelines. It is often not enough to remove floodwaters from a property before re-opening. A careful assessment of damage criteria, contamination, and possible microbial growth patterns are essential before a business can safely entertain customers. SERVPRO is a local, commercial restoration service that can ensure your company returns to its best by performing efficient and responsible mitigation and drying services. We have experience working with commercial clients and business insurance adjusters to allow a smooth transition for your business.

What are the types of water contamination that can affect flood restoration?
• Clean water intrusion has the least contamination and comes from internal plumbing issues or massive rainwater intrusion
• Greywater emergencies may include water from an unclean supply.
• Blackwater intrusion is among the most common types of flood damage where there is a strong presence of potentially harmful water substances.

What materials need to be replaced after flooding?
When black water causes commercial flood damage in your Teaneck business, many materials are non-salvageable. Lots of building materials in your commercial premises are semi-porous. Semi-porous materials can absorb water contamination and continue to cause unsanitary conditions after water extraction and drying. SERVPRO technicians can remove and replace materials like drywall, fabrics, textiles, or carpeting from your business quickly to ensure you re-open sooner.

What is the work process for restoring commercial properties?
• Assessing the damage as well as the level of water contamination in the property
• Extracting excess water using extractors or submersible pumping equipment
• Drying the property, cleaning salvageable materials, and replacing semi-porous items like drywall

If your business falls victim for flooding, you can reach us twenty-four hours a day in an emergency. Contact SERVPRO of Teaneck / Englewood at (201) 266-0482 now.