Englewood Homeowners SERVPRO is Ready 24-7
4/18/2020 (Permalink)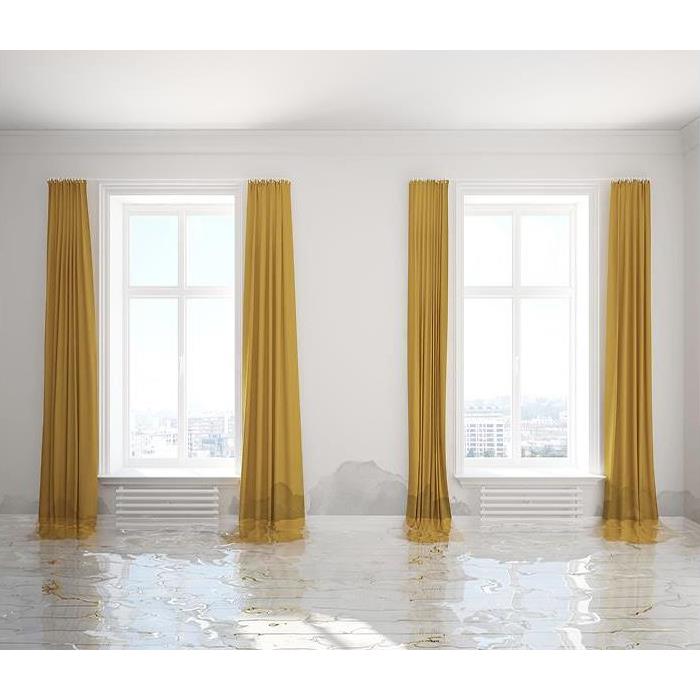 No matter if it is a little or a lot of water, our team of certified technicians are available 24/7.
SERVPRO Of Teaneck / Englewood knows water removal needs to happen quickly no matter what the water type designation, as both clean and gray water can become labeled as contaminated black water within 48 hours of standing after having prolonged contact with building materials and other items.
It is compelling that property owners do not attempt to clean up water spills on their own. Even in a small-scale damage situation, where only a portion of a room appears to be affected by clean water, secondary damage can begin. If the drywall or carpet and padding are soaked, even when the top surfaces seems dry, moisture can dwell below and set up conditions for secondary damages to drywall or subflooring and damp areas may harbor mold.
Fast and thorough extraction of water and deep drying of the interior is crucial, and we have the equipment and knowledge to do it properly. We can offer truck-mounted pumps to small portable units along with evaporation and condensation enhancers like air movers and dehumidifiers.
SERVPRO Of Teaneck / Englewood Offers Fast and Efficient Water Damage Restoration
Indoor flooding can wreak havoc on your belongings and structural components. Although it mostly happens unexpectedly, the reaction time is crucial. The mitigation process must happen immediately to minimize the damage. The best approach to these types of situations is contacting a trusted, locally-based emergency flooding service.
At SERVPRO Of Teaneck / Englewood, we deal with a wide range of property accidents and can provide home water damage repair in Bergen County. We have the resources and expertise to salvage your property before it is too late. Following IICRC guidelines, we can commence the cleanup process instantly, ensuring that your contents are back to their original state as fast as possible, "Like it never even happened."
Clogged drain pipes are one of the leading causes of property damage. When water backs up in the drain sink, for instance, it can cause considerable damage in the room. Eventually, it may end up ruining your furniture, flooring, and other items. Watch out for signs of poor drainage, which may point to an impending problem.
Clogged rain gutters can also cause flooding and subsequent damage, especially during periods of heavy rainfalls. The water can overflow from the gutter system and drain into the ground surrounding your foundation. SERVPRO Of Teaneck / Englewood technicians can check for any leaks in your basement walls and repair any worn out concrete when necessary.
Another possible source of flooding in the house is your water heater. Leaks in the water heater can lead to big problems and even total failure of your tank. The endless water supply eventually turns into a pond in your home, especially if no one is around to stop it. When this happens, you should contact SERVPRO Of Teaneck / Englewood immediately for emergency flooding services. A faulty washing machine hose should also raise concern, as it can create a lake inside your home and cause wall to wall flooding
We know water
Water in the home can be just as damaging as a fire. Unlike other types of damage, water has three unique categories when it goes where it should not be in a property.
Clean water is the type of in-home flood or spill that might come from a broken pipe, appliance or hot water tank failure.
Gray water can have contaminants, and common sources are from sink and shower, washing machine or dishwasher drains and aquariums.
Black Water comes from flood waters or backed up sewer lines and may contain toxins, contaminants, and sewage. This type of water is treated as infectious waste, and the technicians use the highest safety and disinfectant standards.
SERVPRO of Teaneck / Englewood helps property owners with emergency water removal. No matter if it is a little or a lot of water, our team of certified technicians are available 24/7. To get started, call (201) 266-0482, and we can be on site to mitigate any type of water damage within four hours.