A Burst Pipe Caused Kitchen Flooding in Teaneck – What Can Be Done?
6/28/2021 (Permalink)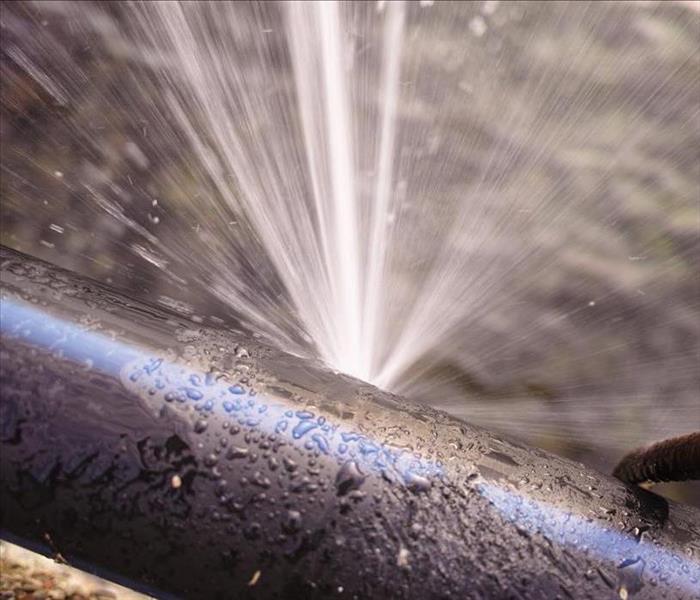 Emergency water damage restoration is a job for SERVPRO. We will be on-site within 4 hours of the initial call.
SERVPRO's Teaneck Team Provides Emergency Water Damage Repair That is Fast and Efficient
In any flooding situation, immediate water mitigation is crucial. Calling SERVPRO right away is the best thing you can do. When we arrive, we do a scope and get busy implementing a plan for water remediation.
What Does SERVPRO Look for When an In-Home Flooding Occurs?
To avoid deterioration of structural materials, foul odors, and mold, fast water damage repair in Teaneck is required. The equipment used is determined by what we find. We look for things such as:
Hidden Water – Moisture can migrate to crawl spaces, interstitial spaces, HVAC systems, and stairwells
Floor Damage – We look for damage to linoleum, hardwood, and carpet floors. We check for substrate damage.
Drywall and Walls – Have these been impacted by the water intrusion?
Ceiling Damage – If there is a level below the kitchen, it could cause ceiling damage.
The Right Crew & Equipment
Our technicians know exactly what to do for your situation. We have pumps that can extract water from just about anywhere. Our portable pumps are great for single-room flooding. We also have portable submersible pumps for when the water is over 2" deep. Truck-mounted pumps are available when something heavy-duty is needed. For professional water damage remediation, contact SERVPRO of Teaneck / Englewood at (201) 266-0482.