Thorough Restoration In Your New Milford Home Can Prevent Further Water Damage
2/24/2022 (Permalink)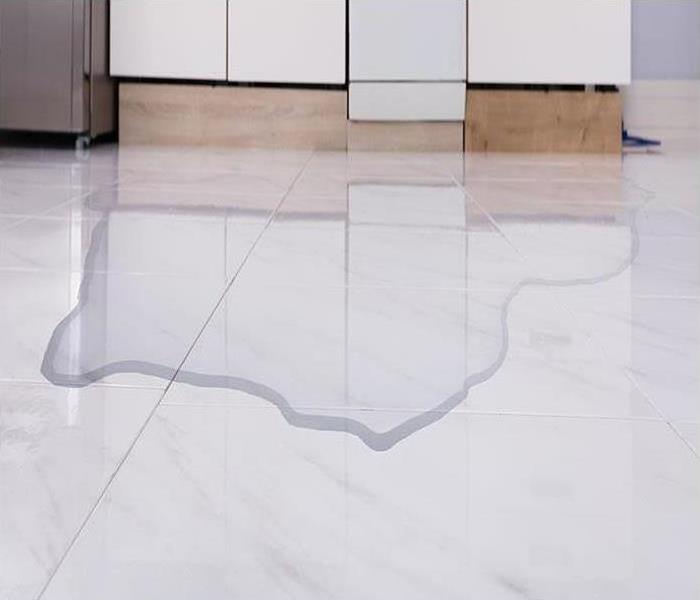 Call SERVPRO of Teaneck / Englewood at (201) 266-0482 to restore your Teaneck, Englewood or Tenafly home to its normal condition.
Thorough Water Damage Restoration in Your New Milford Home Can Prevent Further Damage
Unforeseen emergencies cause havoc in the lives of New Milford property owners every year. Malfunctioning dishwashers, burst pipes, and other incidents soak carpeting, hardwood flooring, upholstery, and drapes, among other home furnishings. These incidents can also warp wood paneling and ruin expensive floor coverings.
Some signs of water damage include peeling or discolored paint, pooling water, a musty scent, and warped hardwood floors. If there is water damage in your New Milford property, it needs thorough restoration. The water restoration experts from SERVPRO offer a rapid response that can safeguard your home against bacteria and mold growth. The effects of prolonged contact between the building materials and contents of a home and water include:
Rusting or staining of metallic items
Delamination of laminated surfaces
Decomposing and warping of wood
Mold growth in drywall
Color fading and mold growth in fabrics
When you retain our services, you can get knowledgeable support in repairing the damage. Our technicians can inspect your home, document the extent of the water loss, and take corrective action using advanced water cleanup tools. We can use electrical submersible pumps to extract water from the flooring.
Water can get into hidden areas of your home. That's why we use high-tech moisture detection equipment such as the Tramex Moisture Meters to check for hidden pockets of water. These moisture meters offer precise, quick, and wide-ranging moisture detection and measurement in bricks, block, drywall, plaster, and other materials without ruining them.
Our SERVPRO technicians also use air movers to improve evaporation at the surface level and minimize drying time. If water has pooled on both hard surfaces and carpeted floors, we can use the Studebaker AirPath air mover to dry them. This air mover pulls dry, warm air from above, directing it across the whole surface of the floor, up to 12 feet in every direction. We can place the air mover in the middle of the affected rooms and lock it in place to dry tile, carpet, vinyl, or hardwood flooring. When used with dehumidifiers, these devices enable our crew to remove all the traces of moisture from a building, "Like it never even happened."

Precision is crucial in water damage restoration. Call SERVPRO of Teaneck / Englewood at (201) 266-0482 to restore your Teaneck, Englewood, or Tenafly home to its normal condition.