Flash floods in Englewood: These fast-moving natural disasters can cost you big.
7/8/2021 (Permalink)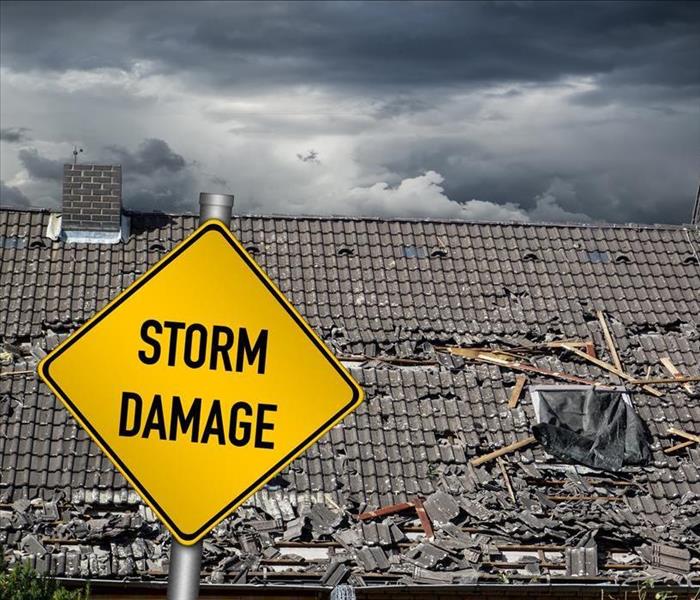 When a storm or flood destroys your home, SERVPRO is the team to call. We specialize in storm damage restoration.
Why SERVPRO When Flash Floods Cause Water Damage
Flash floods are the leading cause of weather-related deaths in America. They are the most commonly occurring natural disaster and tend to leave the most costly damages in their wake.
What Causes Flash Floods?
Flash floods come rapidly, with almost no warning. They can develop even when there's no sign of rain. Flash flooding in Englewood occurs when:
An excessive rain comes within minutes of the start of the precipitation or six hours afterward.
A slow-moving rain endures for an extended period.
A levee or dam is breached.
Ice jams break up, releasing a large volume of water.
Melting snow or rainfall surpasses the capacity of underground drainage systems.
After a wildfire, when the ground cannot absorb as much moisture.
Areas become paved, boosting runoff and decreasing rainfall absorption.
What Areas Are at Risk of Flood Damage?
Properties in low-lying areas
Locations near water
Places behind levees or downstream from dams
Near Canyons
Areas that appear safe can be at risk for flash floods, like dry stream beds, gullies, and ditches.
Watch or Warning – What's the Difference?
Watch: Someone is warning you of the possibility of a flood when none has been seen in the area yet.
Warning: This means a flood is occurring or will occur within the next hour.
If an Englewood flood is Likely in Your Area
Aside from the roaring wall of water, flash floods bring rocks and other debris to the areas they devastate. If you're faced with an Englewood flash flood:
Evacuate to higher ground immediately.
If time permits, shut off utilities and unplug appliances. Don't touch electrical wires or equipment if you are wet.
Never walk through moving water.
Never drive through a flooded area; most vehicles can be carried away in two feet of water. If your vehicle is carried off, stay inside. If water seeps in, get onto the roof.
Be smart about selecting campsites; avoid areas near rivers and streams.
If you're already facing Englewood flood damage, the professionals at SERVPRO of Teaneck / Englewood can throw you a lifeline. Call us today for a free restoration quote! (201) 266-0482