What Do Business Owners Do After a Fire in Teaneck?
11/3/2021 (Permalink)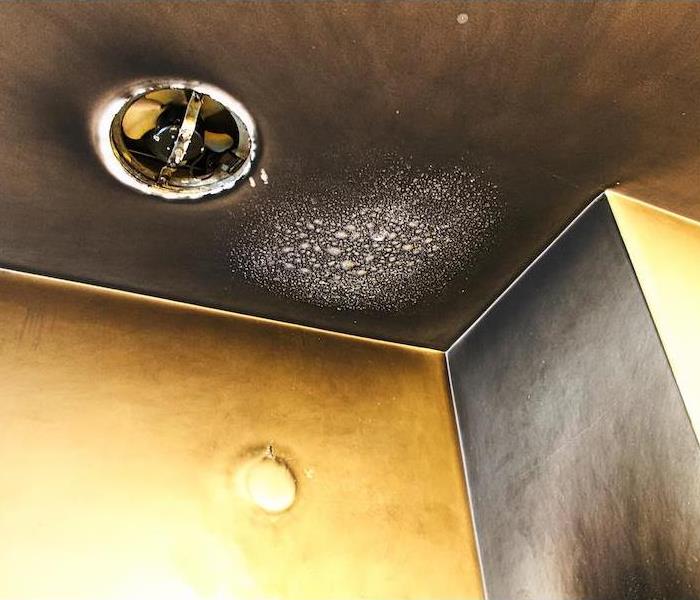 Fire damage restoration services by SERVPRO are second to none. Call now for fast and immediate service.
Most Teaneck Businesses Rely on a Commercial Fire Damage Restoration Service to Ensure That Emergencies are Dealt with Efficiently
Can my Business Clean Fire Marks Without Professional Assistance?
The impact of commercial fire damage on your Teaneck premises can vary greatly depending on the type of materials that burn. It is essential that you use professional fire technicians to ensure that the business is safe and that any damages are quickly rectified. Sometimes, the water used in the firefighting procedure can work against your business, causing further harm by bonding soots to walls, ceilings, and surfaces, not to mention increasing the likelihood of mold growth. You may be able to assist with the restoration by performing mitigation tasks while you wait for a technician to arrive. SERVPRO technicians guarantee to arrive at your business premises within four hours of notification of damage to ensure that damages do not become permanent.
How Do I Remove Soot or Smoke Residues from My Business?
When materials burn, they release hot smoke, which travels upward, affecting walls and ceilings. You can perform mitigation tasks by lightly vacuuming patches of smoke. However, we recommend leaving any wall residue for commercial fire damage restoration services as these areas can cause permanent harm to your Teaneck business. While it is understandable to want to re-open your business as quickly as possible and take a proactive approach to restore it, introducing water or other solvents to smoke residues can have the opposite of the intended effect- spreading damage around and increasing the time of restoration. SERVPRO crew chiefs can inform you of areas that are at lower risk of further damage during the inspection phase of restoration.
What Can I Do to Lessen Damages After a Fire in My Business?
Cover any upholstery or soft furnishings with dry, colorfast towels. Limit movement of your staff in the affected area to prevent foot traffic from spreading damage. Ensure you and your team regularly clean and wash their hands after entering the area to avoid marking on walls or surfaces
For a speedy recovery from a business fire, contact SERVPRO of Teaneck / Englewood at (201) 266-0482.