Why Hiring SERVPRO Is Your Best Option After Water Damage Strikes Your Home
8/24/2019 (Permalink)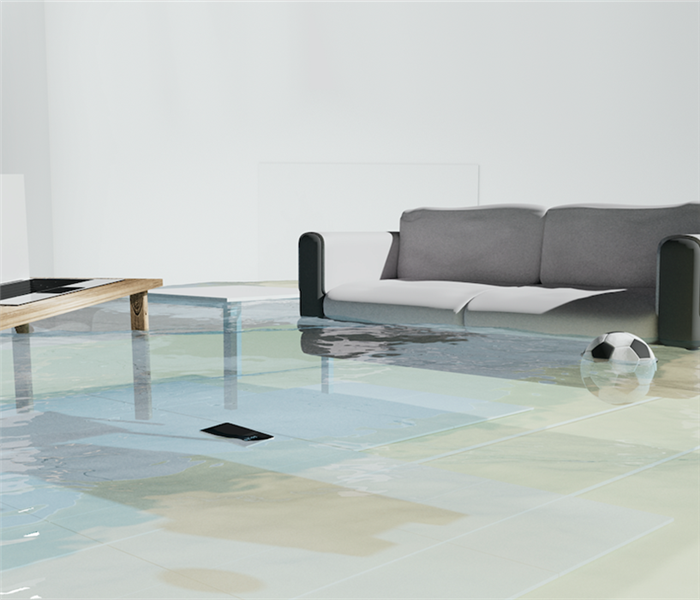 Flood damage can result anywhere in your home. Call the professionals at SERVPRO today for remediation assistance.
Why SERVPRO Recommends Pack-Out Services After Flood Damage in Englewood
What started with a trickle ended up as a flood when a "training" system of rainstorms dumped several inches of water in one day in Englewood. A "training" system is when several storm cells move over the same general location for hours. Flash flooding results, often resulting in residential water incursion requiring professional help. If you find yourself bailing out rather than enjoying the sound of a late summer shower, give us a call.
Flooding Damages Structure and Contents
Your basement or lower levels experience the most stress when flood damage invades in Englewood. Unfortunately, you might now regret using that space for storage or extra living space. Temporarily moving furnishings and items out of the basement during flood remediation makes sense for several reasons, why we often suggest it as a possibility.
Technicians Focus on Water Removal and Drying
When flooded spaces are filled with furniture, boxes, and other stored items, our technicians spend much time shifting things around during remediation. Avoiding this distraction is one reason why SERVPRO offers a pack-out option, moving items to our production facility during the flood recovery project. Our on-site crew can pump and extract water without impediment after the move, speeding the process. Drying equipment works more efficiently when the humidity load in the affected spaces lessens with the move-out of wet contents.
Flood-Damaged Contents Need Specialized Attention
Trying to evaluate the individualized needs of the broad array of documents, clothing, toys, furnishings, electronics, and more is nearly impossible when working in inches to feet of floodwater. Our detailed Contents Claim Inventory Service (CCIS) utilizes lists, pictures, and barcodes to help us keep track of your property. Secured away from the flooding, our Content Processing Technicians (CPT) inspect your packed-out property. The space and time pack-outs offer are why SERVPRO is so successful in matching damage to research-based strategies that can clean, dry, disinfect, deodorize, and restore items to functionality and appearance.
Insurance Coverage Contingent on Documentation
Recovering articles you feared were ruined is the happy result of a successful pack-out. SERVPRO always operates from a restoration viewpoint, saving you time and money. We consult continuously with you and your insurance company as we work on your property at our production facility. The goal is to save your memories and protect your pocketbook.
Training and practical options are why SERVPRO of Teaneck / Englewood stand out when severe storms cause flooding that threatens both your home and its contents. Call us at (201) 266-0482 to set up an assessment.
Click here to learn more about Englewood.