Why it is Vital to Work With Mold Removal Companies in Teaneck
1/14/2022 (Permalink)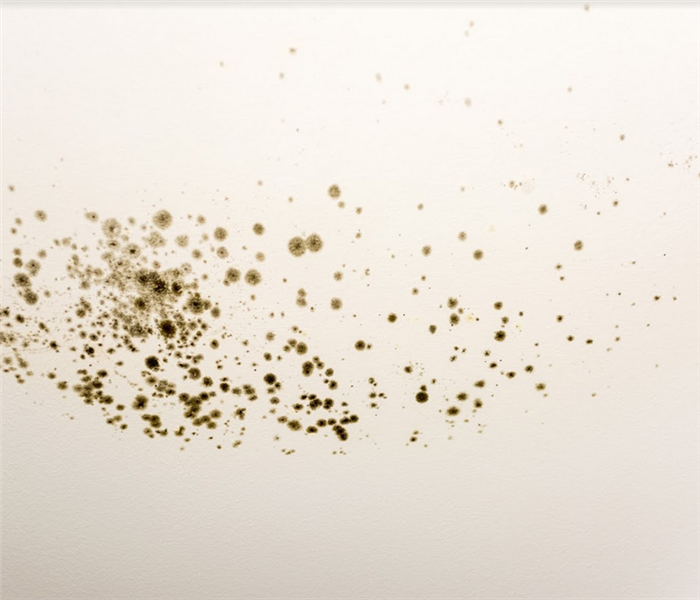 Mold damage can quite often take you by surprise. React quickly with a call to our certified SERVPRO technicians. We are standing by 24/7 for you.
Mold Removal Companies in Teaneck Like SERVPRO Can Remediate Mold Efficiently
The buildings that have unaddressed moisture problems often develop mold issues. These spores usually grow in spaces that lack adequate airflow and sunlight, like on walls, behind non-porous wallpaper, on ceilings, and along the windowsills. A home's wooden materials, drywall, and damp carpeting offer adequate sustenance to mold clusters. If you notice mold growing in your home, you should call remediation experts right away.
As one of the premier mold removal companies in Teaneck, SERVPRO can remediate mold safely and efficiently. We have the equipment and expertise to complete the job. Our mold remediation process may include the following steps:
Mold inspection and assessment
Mold containment
Removal of mold-infested materials
Cleaning contents
Odor removal
Our SERVPRO technicians can use a digital moisture probe to detect moisture in the moldy area. This probe detects moisture in a space and assists restorers in determining the perimeter of a water intrusion.
Our crew can spray biocides into the moldy area to remediate the mold. Biocides are EPA-approved liquids that kill mold spores. Our SERVPRO team can also remove porous items that mold has damaged, such as carpets, drywall, clothing, and furniture. We tightly bag the items we have removed from the remediation area and dispose of them in compliance with local laws and regulations.
Mold may cause a musty, strong smell in your home. Our SERVPRO team has specialty equipment meant to remove odors and the contaminants that cause them. For instance, we can use a negative air machine to deal with the smells. This is an air filtration tool that pulls contaminated air from ruined surfaces through several filters. After that, it discharges the air that is freshly filtered into the inside or outside of a home. Essentially, a negative air machine is a HEPA air scrubber set to create negative air pressure within a contained area.
Contact SERVPRO of Teaneck / Englewood for professional mold remediation solutions at (201) 266-0482. We can make the mold damage seem, "Like it never even happened."