Proof That SERVPRO's Techniques for Commercial Mold Damage in Milford Is Exactly What You Are Looking For
9/29/2019 (Permalink)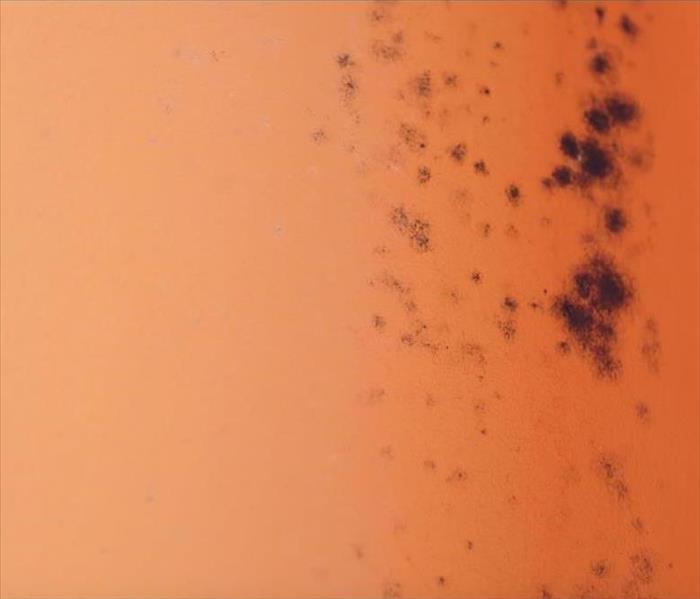 Mold damage in your cafe of other business can certainly deter and disgust customers. Contact SERVPRO for a quick assessment and remediation.
New Milford's Commercial Mold Damage Repair Crews Discuss The Importance Of HEPA-Filtered Vacuums
Mold only needs an organic food source, moisture, and time to develop inside your cafe in New Milford. Anyone in the food business knows that the utilization of large amounts of water makes spills and leaks more likely. Once building materials or stored products get wet, commercial mold damage is expected to take place. If you ever notice fungal contamination inside your place of business, it is wise to call in the experts at SERVPRO.
Once a fungus forms, it starts releasing seeds or spores into the air for reproductive purposes. These microscopic spores can spread and cause commercial mold damage inside your New Milford cafe in areas other than the spot it initially developed. Since mold can cause health effects with some people, it is important to remove it from your foodservice company's building. Once fungi develops, it will continue to release spores unless it gets properly removed. Our SERVPRO team can use advanced technology and specialized techniques to remove contamination while reducing the chances of it spreading at the same time.
Once a section of your restaurant gets contaminated by mold, its spores can spread then settle on surfaces near to and far away from the initial source. To prevent these spores from growing into fungi, we can vacuum up affected areas and sections of your building that could have been contaminated. We can use vacuums that have HEPA filters in them so that any harmful particles get trapped in the filter as the vacuum sucks air into its bag.
In some cases, agitation methods, including scrubbing, sanding, and sandblasting, can be used to remove fungal contamination. When this occurs, we can first seal off the work area with plastic so that spores cannot spread during the removal process. Then we can use the HEPA vac to clean up any particles created by the agitation process. For example, if sanding a contaminated wall inside your cafe creates dust inside the contained area, we can use the vacuum to suck it up so that we can help prevent mold spores from becoming airborne and spreading.
If you ever suffer from mold contamination inside your cafe in Englewood Cliffs or Tenafly, call SERVPRO of Teaneck / Englewood at (201) 266-0482. Once we finish your restoration project, your restaurant will be restored to its preloss state, "Like it never even happened."
Click here for more information about the city of New Milford.