Hiring Professional Water Restoration Companies Like SERVPRO in Teaneck Can Save You Time and Money
9/30/2021 (Permalink)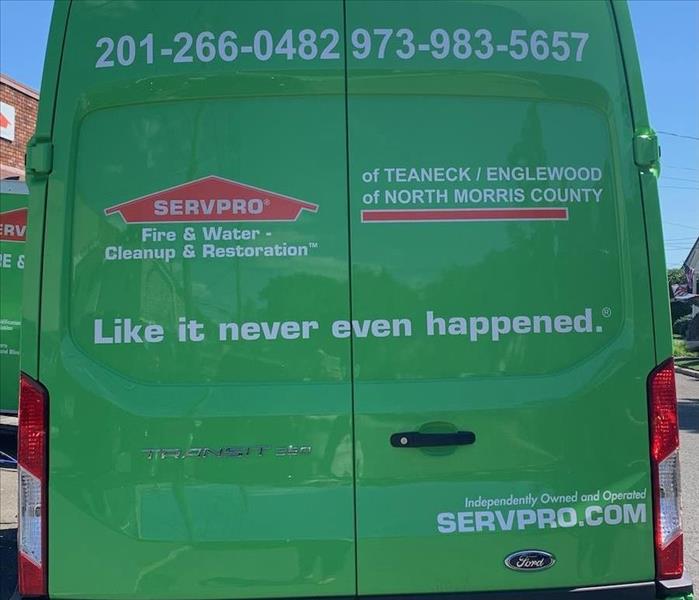 SERVPRO is the number one water damage restoration company. We have IICRC certified technicians with the training and know-how.
How Do Water Restoration Companies Like SERVPRO Dry Your Teaneck Home?
One of the biggest challenges for water restoration companies in Teaneck is to dry your damaged property as quickly as possible. Once SERVPRO techs are at your property, they inspect it for the extent and scope of water damage. After the inspection, a restoration plan is drawn to ensure prompt drying to prevent any secondary damages.
SERVPRO is one of the few water restoration companies in Teaneck with IICRC certified technicians that are experienced and trained to tackle any size disaster. Our technicians understand that the most efficient way to dry wet areas is to establish drying zones within the affected building. SERVPRO techs control the humidity, temperature, and airflow within the drying area to accelerate the evaporation of trapped moisture. Restorers create a drying zone by closing doors or erecting 6- mil plastic sheeting. The size of the containment area depends on the extent of the water damage.
Why do SERVPRO Techs Spend Time Positioning Drying Equipment During Water Cleanup of Your Teaneck Home?
It is not enough to have state-of-the-art equipment if proper care is not used to install them on your water-damaged Teaneck property. The SERVPRO techs must use the right type of equipment in the right places to speed up the drying process.
Once we analyze the premises to be dried, the technicians calculate the number of equipment such as air movers that are needed. It is also crucial to decide where the equipment should be placed to get the best possible results.
For example, SERVPRO techs place the air movers so that they blow air onto the wet surfaces. When drying multiple walls, the restorers keep the air movers to create a vortex of circular airflow.
Call SERVPRO of Teaneck / Englewood at (201) 266-0482 with any restoration questions.