Teaneck Water Damage 101
7/16/2021 (Permalink)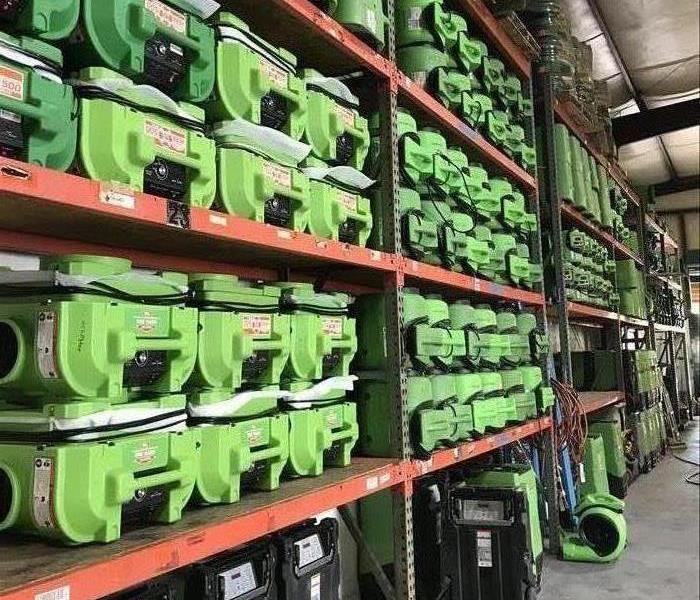 SERVPRO has IICRC certified technicians that are ready at a moment's notice. Call now, for the water mitigation services needed for your home.
Call SERVPRO for Water Damage Restoration
Whether your property is subject to Teaneck water damage due to a natural disaster or sewage issue, resolving the issue immediately is immensely valuable. Unfortunately, many homeowners and commercial property owners don't know what to do or call when their residential property is affected by water damage. To get a basic understanding of how to effectively grapple with water damage, review the short outline provided below:
What Is Water Damage?
Teaneck water damage is a form of damage that results from natural disasters such as fires, floods, and tornadoes. When these events occur, it is often necessary to put out a fire as quickly as possible. The water left behind from the fire extinguishing process is the excess matter that constitutes water damage. Teaneck water damage can also occur when a pipe bursts or a sewage issue strikes a community.
Why You Need To Call The Professionals
Once homeowners and business owners realize that their property has been subjected to water damage, they can attempt to complete a DIY project. Water damage is a severe and complex matter that requires professional remediation. Here are several reasons that calling the experts for help is essential:
Water Damage Restoration Equipment
One of the reasons that calling a professional water damage remediation company is important pertains to equipment. Remediation company specialists have access to specialized equipment that is specifically designed to remove excess water. From dehumidifiers to air movers, professionals have the equipment necessary to complete the drying process with expedience and excellence.
Knowledge And Experience in Water Damage Removal
In addition to possessing the equipment necessary to complete the water damage restoration process, industry professionals possess the knowledge. Often, homeowners try to identify signs of water damage but have difficulty doing so. In many cases, something simple like water spots under the kitchen counter may seem like a non-issue. However, these spots could be signs of a deeper problem. Over many years, water remediation specialists, certified by the IICRC, develop the knowledge and experience necessary to identify quickly and eliminate the source of water damage.
Call SERVPRO Immediately
If your commercial or residential property has been affected by water damage, there's only one company to call: SERVPRO of Teaneck / Englewood. Our tenacious technicians have undergone extensive training and specialize in expediting and optimizing the drying component of the restoration process. Our commitment to offering fast, friendly service has made us an industry leader, and we're ready to help you right now. Call us immediately at (201) 266-0482.