The Ultimate Deal on Fire Damage Remediation in New Milford
4/7/2019 (Permalink)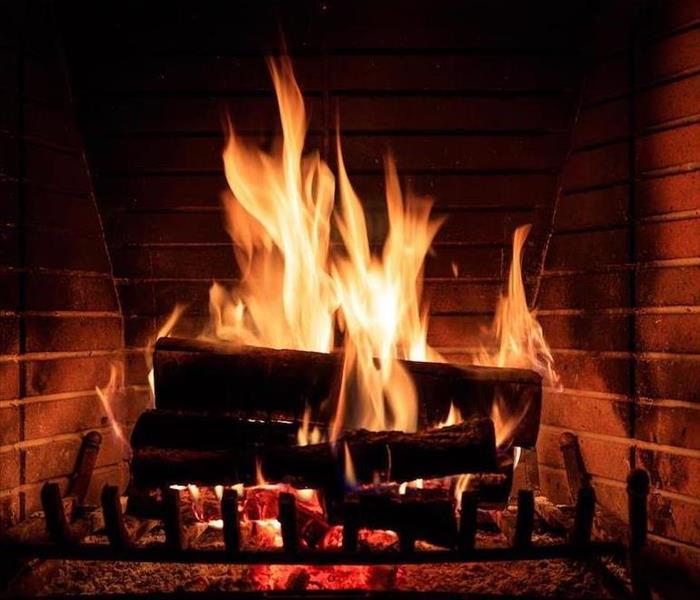 If your fireplace was the source of fire damage in your home, do not despair. Contact SERVPRO for effective remediation efforts.
Your Fireplace in New Milford Can Cause Trouble
This winter has been especially tough on those of us living in New Milford. Every time we think milder temperatures are here to stay, it seems like it is time to light the fire again to warm up inside. As cozy as it may sound, your fireplace can be a real hazard. In some cases, it could even threaten to burn down your home or leave it uninhabitable at the very least.
If you find yourself in the unfortunate situation of having fire damage to your home in New Milford, make sure to dial SERVPRO as soon as possible. Our fire cleanup team is available 24/7 and ready to move upon receiving your call. Emergencies involving fire and the residue left behind by smoke, soot, and extinguishers are best resolved when we treat them quickly. On the contrary, standing water only damages your property and belongings even more, and your losses can become even more significant.
The first step our SERVPRO team takes is assessing the safety and extent of the damage. With this information, we develop an action plan to remove all remaining water as well as clean and disinfect surfaces covered in soot and smoke. Our experience and knowledge let us know how to tackle each surface to preserve it and not damage it any further with abrasive cleaners. Like you, our goal is to mitigate the loss in terms of time and resources.
A significant byproduct of fire damage is the smell it leaves behind. Many homeowners believe they can eliminate it by using store-bought air fresheners when in reality it requires more specialized solutions. Our SERVPRO team has different options available to make the foul smell go away, from deodorizing pellets to bringing in an ozone generator to chemically counteract the offending odor.
SERVPRO of Teaneck/Englewood is your partner in recovering from fire damage. A call to (201) 266-0482 is a call to a group of experts that want to leave your home "Like it never even happened."
Click here for more information about New Milford.