Water Inside Your Home Can Cause Severe Damage
4/13/2020 (Permalink)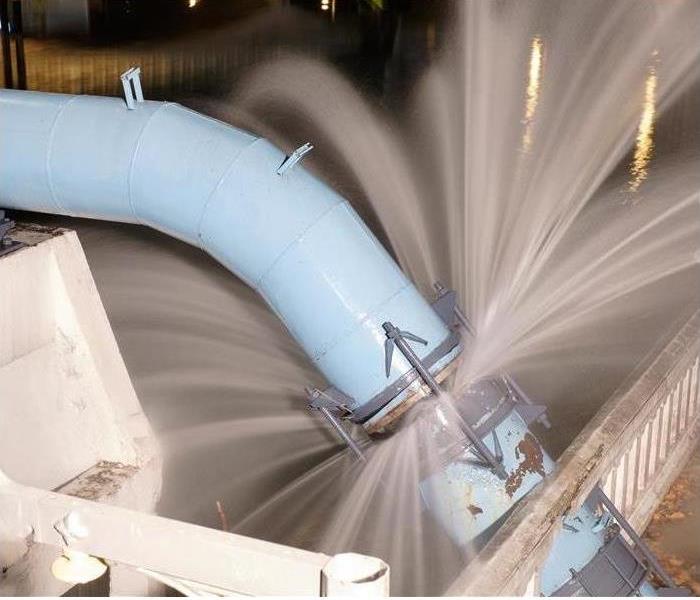 Do not let a water damage incident stress you out. SERVPRO of Teaneck / Englewood can handle it to make it, "Like it never even happened."
Water damage from a busted water line is one of many ways that any home can suffer damage to the interior. While water from a water line is clean water, depending on where this line is located, the water may not remain clean. Becoming contaminated with dirty carpeting, such as is commonly found in basements, can create water that is a different category.
Categories of Water Damage

Clean water coming directly from a water line is Category 1 water. It poses no risks to health or safety unless it meets an electrical source or contaminants. Category 2 water may have contaminants, particularly bacteria in it, and generally comes from rainfall or melting snow. Category 3 water contains pathogens that can make you ill. Water damage is not something that you should wait to clean up. Category 1 water can change quickly into Category 3 water when it has been contaminated by carpets, mixed with water found in basement drains, or is left standing on unfinished basement floors.

Mold Quickly Grows When Given Even Small Amounts of Moisture

When a water line has burst, your first move should be to shut off the water at the valve. This will stop any additional water from entering your home. If any electrical lines are affected by the water, you need to call the power company to shut off the power. You can then remove most of any standing water by using a mop and buckets. If there is too much water, you should call SERVPRO of Teaneck and Englewood right away. We are experts in the removal of water and humidity so that mold will not have a chance to grow.

Mold grows quickly in even low levels of moisture. This is because spores are always present in homes, but are kept inactive because of the normal low-level of humidity and moisture. Having all the water extracted will help prevent this problem. We have special equipment that detects any moisture, and can then pinpoint where these areas are located at. We will inspect the area where your leak was at and any adjacent areas. We will then know exactly where to place our drying equipment for maximum performance.

Water Damage Doesn't Need to Remain Damaged

The mess made by water must be cleaned up quickly to keep the damage from spreading and from changing into worse damage. We are a professional water damage restoration service they can reduce the chances of the damaging effects of the mold by eliminating the water that has flooded your home, no matter the source.
Call SERVPRO of Teaneck and Englewood at (201) 266-0482 and we'll soon have your home back in its pre-damaged state again.