What Materials Are Targeted by Water Damage Mitigation in Englewood Homes?
11/23/2021 (Permalink)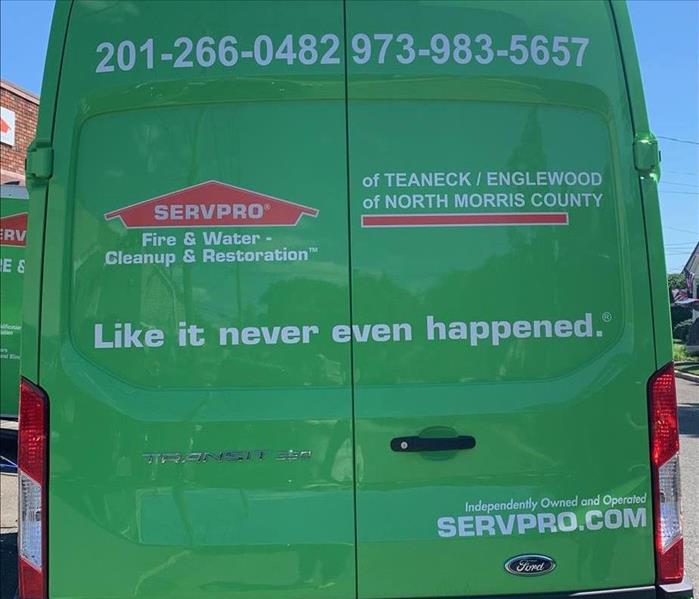 The water mitigation job in Englewood is complete when our customers watch our SERVPRO service van leave their home
Our initial restoration actions help protect standard building materials in Englewood properties.

We are leading water restoration professionals in our area, so it is no surprise that we have several types of water mitigation services available depending on the damage to your house. Our SERVPRO team mobilizes fast when disasters strike to prevent irreparable harm to your property.
Drywall and Wall Systems

Wall systems are often targets of water mitigation in Englewood homes because sensitive surfaces are quick to absorb moisture. The migration of water through the individual components of a wall system can also be destructive. Our extraction and drying tools can work to protect the materials in these assemblies, such as:
Ceiling Systems and Supports

Between leaks and moisture migration from one floor to the next, ceiling systems can often be heavily damaged by water exposure. We can offer controlled demolition to access these cavities and direct air movers and other drying equipment to target these moist areas specifically. We can also allow for the drainage of trapped water to prevent the collapse of structural elements.
Carpets and Hardwood Flooring
Multiple types of flooring can be affected by water damage, so this is a priority of our professionals to respond to the damage when we arrive. Pooling along the flooring can ultimately allow for absorption into materials like carpets or hardwood. While the finish on hardwood flooring allows for a temporary barrier for water penetration, this does not last long. We must work quickly to remove standing water before greater harm occurs.
Mitigating water damage often means prioritizing areas of the house likely to become affected by migrating moisture and standing water. Our SERVPRO of Teaneck / Englewood team has several effective emergency services to implement as soon as we arrive to protect and preserve exposed elements, contents, and the whole of the property. We are available 24/7 at (201) 266-0482.