How Does Textile Cleaning Vary for Fire-Damaged Teaneck Homes?
7/30/2021 (Permalink)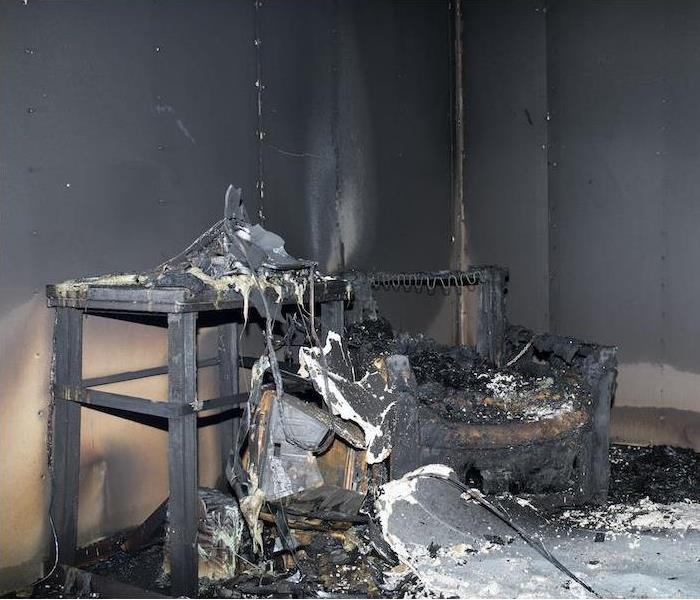 SERVPRO trained technicians will have your home back to preloss condition from any size fire. Fire damage restoration is a specialty of ours!
Our fire restoration professionals can help Teaneck homes look normal again after a disaster.
There is no universal approach to cleaning building materials and contents after a fire. With multiple compositions and placements of these items throughout the damaged structure, dozens of products and techniques are required to provide the SERVPRO level of cleanliness after a disaster.
Cleaning Dry Smoke Damages from Materials
Dry smoke is on the easier side of fire damage restoration for Teaneck homes, as much of this can be resolved with a combination of chemical sponges and light wet cleaning.
Wet Cleaning Strategies for Soils
We have multiple solvents and detergents designed exclusively to remove stubborn soot soils through dissolving and emulsification. These chemical processes deteriorate thick residues so they can be wiped away rather than continuing to mar, stain, and ruin finished surfaces.
Removing Soot from Non-Porous Contents
Hard surfaces like ceramics can become damaged by soot and smoke particles as well. We have an ultrasonic cleaning tank to fully submerge these items and clear this soil and debris. Other impactful services we provide at our nearby SERVPRO facility include:
Deodorization
Surface cleaning
Drying
Storage
Cleaning is one of the necessary restoration actions for all fire-damaged homes and businesses. With so many needed types of cleaning after a fire loss, our experienced SERVPRO of Teaneck / Englewood team can help. Call us today at (201) 266-0482.