Water Intrusions Can Damage Historical Teaneck Buildings
2/24/2021 (Permalink)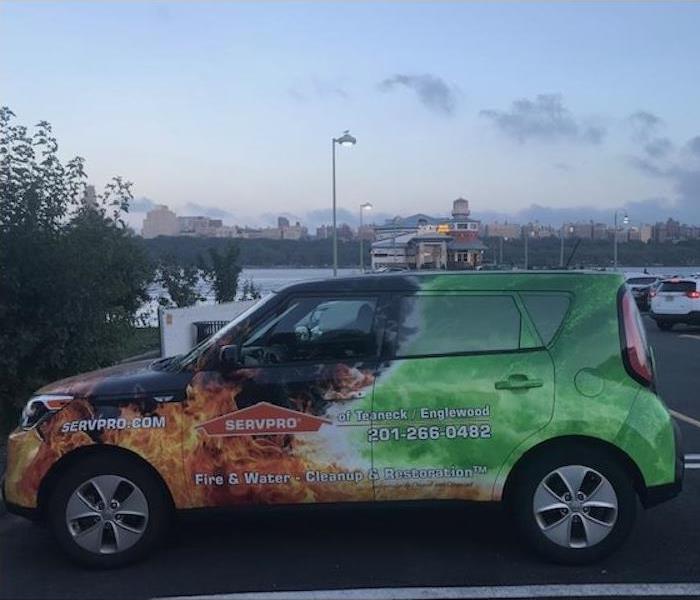 Water restoration should be handled by the professionals at SERVPRO. Their techs are IICRC certified for any size job.
Water restoration companies like SERVPRO know what to do to restore buildings with water damage.
Teaneck is a New Jersey township with some interesting historical background. It officially became a township in 1895, but its history goes back further than that. The Lenni Lenape tribe had camped near what is now Queen Anne Road. Buildings were constructed as early as 1704, and visitors today can see several Dutch stone houses that were built in the 1700s.
War of Independence
Teaneck was visited by General George Washington in 1776 when he and his men passed through the area. The Battle of Fort Lee had just taken place, and the Colonials were struggling with defeat. Washington went through Teaneck on his way to Fort Lee, where he watched the British send thousands of troops up the river. Washington then had his men change their position and move inland. They crossed Overpeck Creek then went through Teaneck to what is now Brett Park.
The Colonials were bedraggled, without the basic necessities, had no shoes, and were dealing with cold rains. The situation was so bad that Thomas Paine would pen the pamphlet, The American Crisis. Teaneck residents were vital components in a war that saw both forces occupying local homesteads. Today folks can visit homes that go back to the colonial era. They are on the National Register of Historic Places and include:
• John Ackerman House – 1734
• Brinkerhoff – Demarest House – 1728
• Adam Vandelinda House -1830
• Caspar Westervelt House – 1763
• Zabriskie – Kipp – Cadmus House - 1751
The Perfect Community
After World War II, the US Army put together an education program for Occupied Japan. Their goal was to show that democracy worked. Ten thousand communities were in the running for the making of the film, and Teaneck was selected as the perfect American community.
Desegregation in a New Era
As the town developed rapidly, it experienced major growth in both the economy and population. With this came an influx of cultures, which lead to another monumental event in the history of Teaneck. They would be the first community in the United States where a white majority voted for school integration, with no court order demanding it. It was an excellent example of a community stepping up and doing the right thing.
A Modern, Thriving Town
Today, Teaneck blends the old with the new and is home to four commercial districts. It has grown as a center for art and culture. There are many cultural venues to be enjoyed such as:
• The Puffin Cultural Forum
• Teaneck Community Band
• Bergen Philharmonic Orchestra
• The Garage Theater Group
The township has also been involved in several films. The Family Man was filmed in the area, and the Teaneck Armory was used in movie scenes.
SERVPRO Proudly Serves the Teaneck Community
Even historic homes can be subject to in-home flooding from situations such as a burst pipe. The delicate nature of many of these homes makes it imperative to get water damage mitigation immediately. Water restoration companies like SERVPRO play a vital role when a water intrusion happens. We understand:
• The need for protection of historical artifacts
• The damage water can do to wood elements
• How to restore papers and documents
• Fast mitigation is crucial to avoid secondary damage
• How important historic buildings are to the community
For water damage restoration, contact SERVPRO of Teaneck / Englewood at (201) 266-0482. We're Faster To Any Size Disaster.