Disposing of Items Ruined by Flood Damage In New Milford
10/11/2021 (Permalink)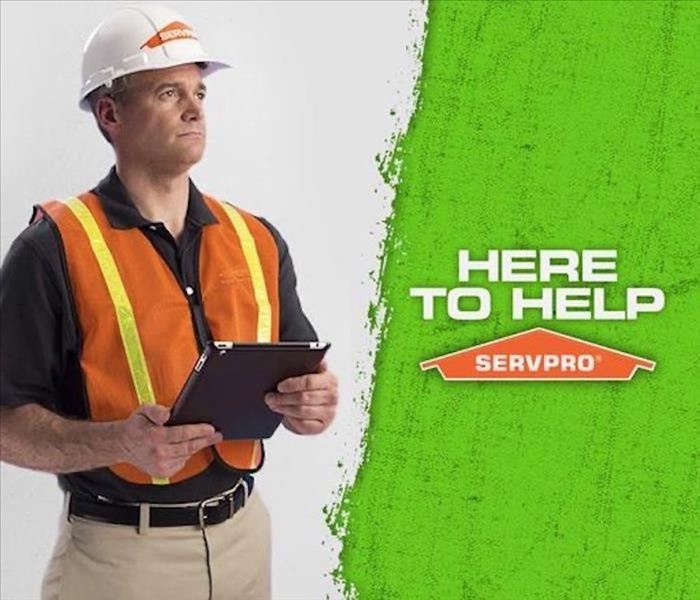 SERVPRO storm and flood damage restoration services are top-notch. We will be onsite within 4 hours of the initial call. We are here to help!
SERVPRO of Teaneck / Englewood's Fool-Proof Formula For Restoring Your Flood-Damaged Appliances In Your New Milford Home. SERVPRO Technicians Efficiently Remediate Your Home After a Flooding Situation
After any disaster, part of the restoration process involves removing those items that suffered the most and cannot be repaired cost-effectively. While the technicians can save as many materials and belongings as possible, some things become saturated during flooding events.
When a New Milford house sustains flooding, certain things become saturated and retain moisture, permitting microbial activity to grow unchecked. These things include part of the house's structure and the contents. Insulation, except for closed-cell foam, not only faces severe contamination, but water causes many types of insulation within walls to compress and lose their ability to prevent heat or cold from passing through. Restoring upholstered furniture can require dismantling pieces and other tasks with no guarantee of a successful restoration.
Appliances in your home can also contain insulation. These appliances include refrigerators, stoves, and others. Enclosed compartments inside doors or walls hold insulation when heat or cold plays a role in the appliance's use. Older units can contain asbestos, making the repair even more costly, if even possible. Because of these difficulties, technicians dispose of these appliances, also. Any food left in a refrigerator or freezer after a flood poses risks from spoilage, so we eliminate the contents, also.
We also remove broken glass that occurred because of changes in your home's structure. The force of the floodwater can twist window frames, breaking the glass. It can also happen when framework components absorb water and swell. Once we remove drywall sheets from the studs, we inspect for microbial damage. Finding this early can help preserve your house's framework, helping keep restoration work on schedule.
Flooring can also sustain severe water damage and require its removal and disposal. Flooring is often heavy because of its high density. When warping, cracking, peeling, and other damages occur, we remove the flooring and then carry it out of your home.
The increase in efficiency that happens after we remove these saturated materials dramatically decreases the amount of time involved. We can restore or repair any of your belongings that sustained saturation, and whenever possible, we choose that option. We want to assure our customers that we keep both their financial costs in mind.
Will a Flood Destroy Appliances in a Home?
As a New Milford homeowner, you have invested a lot over the years. Not only have you decorated your home to your liking and style, but you love it. In a moment's notice, your life can change for the worse. Flood water can infiltrate your home without warning. Before you know it, the trickle of water turns into a small stream. Now, your carpet, rugs, furniture, and hardwood floors are soaked with water. The first reaction you may have is to save your valuables which includes your appliances. Before taking that step, learn how flooding affects your electrical appliance.
The first thing you need to do as a family is to seek shelter in a safe place. As an emergency flood cleanup company in New Milford, we recommend that you switch off the electricity at the mains. Doing so cuts off power to your electrical appliances. Also, it lowers the chances of getting electrocuted as you move to a safer place.
Do not touch the circuit breaker with bare feet in the water or with wet hands when at the mains. Make sure your feet are protected by watertight rubber boots, and your hands are dry. If there is a wire touching the ground, assume it's live.
Not taking these steps immediately can lead to a fire. Want to know how? If you have electrical appliances resting on the ground, such as video game consoles, it can electrically charge the water. Not only that, the circuit inside the appliance can short-circuit and cause more damage. If you have a running generator at home, this is the moment where you shut it off.
SERVPRO of Teaneck / Englewood mitigates flood damage. We want residents to live in safe, dry homes, free of all types of damage. Call us at (201) 266-0482, so we can help you mitigate the damage caused by flooding or other disasters.