Does Soot Ever Go Away?
8/20/2020 (Permalink)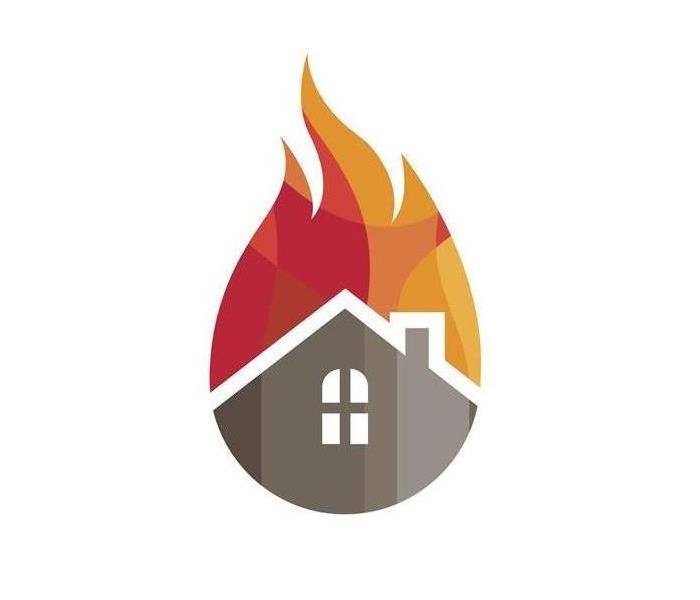 Call our experts after you experience a fire disaster, we have training in fire & smoke restoration, odor control, upholstery & fabric cleaning.
Eliminate Soot in your Englewood Home by Calling a Professional Fire Restoration Company.
It may come as a surprise how quickly a fire in your Englewood home can ignite and spread, leaving a visible residue. Whether it starts in the kitchen or the bedroom or is simply the result of an electrical malfunction, flames and smoke can travel through your residence, leaving an acrid smell around your furniture, clothes, and walls. Along with sticky residue and a fine layer of soot, you may feel your home will never feel clean again.
Calling a professional company such as SERVPRO for your Englewood home's fire damage needs is the best decision you can make. Rather than figure out what the correct order of steps is to restore your home to its pre-fire condition, let our expert team compile an action plan that addresses each specific area of your home. Starting from eliminating water and extinguishing agents to repairing drywall, our team can lead the process with state-of-the-art techniques and equipment. Restoration is not about working hard on your home, but about taking smart steps to make the process seamless and practical.
How does SERVPRO eliminate the odor in my home?
Areas in your home not touched by the fire may smell of smoke for no apparent reason. Our SERVPRO technicians apply their knowledge of combustion theory and follow the smoke path through your ventilation system. Understanding both the path and the nature of each charred material allows us to pick the optimal cleaning solution for your home. Mitigating your loss by protecting your belongings from some cleaners' abrasive consequences is essential to our team. As we deodorize your house, we may use one of the following techniques to counteract the offending odor molecules and restore a fresh-smelling environment:
Dry sponge - ideal for soot removal, it allows us to loosen dirt and debris for easier cleanup
Thermal fogging- permeates your home with deodorizing solutions, allowing the spray to settle on all surfaces
Deodorizing pellets- to neutralize smells, we use industrial-grade pellets to counteract the stench
SERVPRO of Teaneck/Englewood is at your service when you need us. Call us at (201) 266-0482 and let us leave your home, "Like it never even happened."
Find more about Englewood.