When Your Furniture Succumbs To Mold Damage In New Milford
12/14/2017 (Permalink)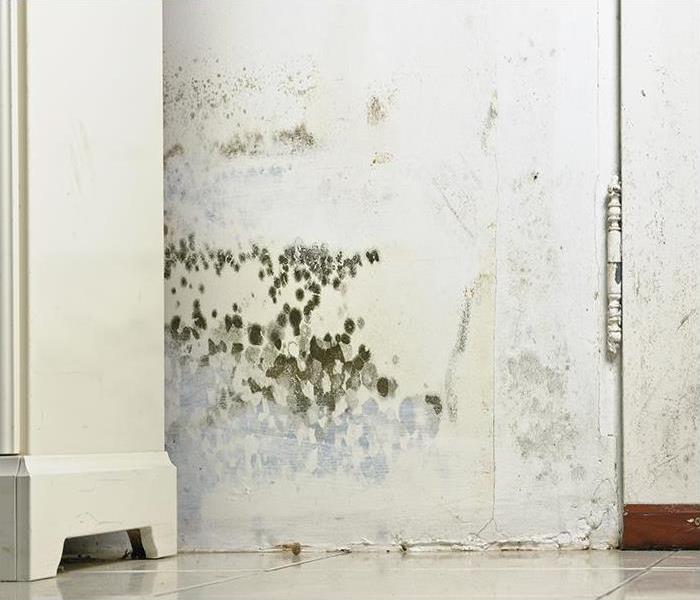 Some of the problems created by higher-than-normal humidity levels include a dank odor and mold damage
Mold Damaged Furniture
High humidity and damp areas in a New Milford home can result in destructive deterioration and other problems. Homeowners can prevent these situations from developing by keeping moisture at reasonable levels, quickly cleaning up spills, and repairing leaky pipes whenever you discover them.

Some of the problems created by higher-than-normal humidity levels include a dank odor and mold damage, and both can adversely affect New Milford homes. Many people associate a dank smell with microbial growth in a house, although mold can grow without making any such odor.

Mold grows wherever it can access moisture, and upholstered furniture, with its built-in reservoir of padding and foam inserts, provides an ideal location for microbes. The cellular structure of padding and foam not only retain moisture easily but mold easily penetrates these materials, breaking them down and staining them, also. Mold can also proliferate in the tiny grooves found on natural wood, even if covered in a varnish or other durable finish.

SERVPRO's technicians earn and retain certificates from the IICRC in Applied Microbial Remediation (AMRT). If we begin the necessary work soon after mold starts colonizing in and on your furniture, the likelihood of success increases. Waiting to start remediation of moldy furniture can allow microbes to damage your furniture to the point it requires more than remediation. Procrastination also places carpeting and other textiles at higher risk of developing similar problems.

Some of the work we perform is carried out manually while other work requires the use of machinery. When furniture faces damage from microbial activity, we inspect the entire piece of furniture and the area where you previously kept such furniture to determine the level of activity. Cleaning your chairs, sofas, and other pieces remove much of the organic matter that creates the risk while reducing the chances of staining. Unfortunately, we might be unable to remove any discoloration that already exists.

The machinery we implement is designed to remove any microbes from the air so they cannot affect other areas of your home. Checking the overall humidity of your home, taking readings in different locations, can help us advise you on the use of dehumidification units or other measures that can prevent problems in the future.

SERVPRO of Teaneck / Englewood recognizes every part of your home as necessary to your family's overall health and comfort. Keeping everything within reasonable levels of humidity and microbial activity helps protect your home and your family. Call us at our 24-hour service, any day of the year, at our local number, (201) 266-0482, whenever you suspect mold damage is affecting your home or furnishings.
Click here for more about New Milford.