Protecting Historic Homes and Businesses of Teaneck from Water Damage
2/10/2021 (Permalink)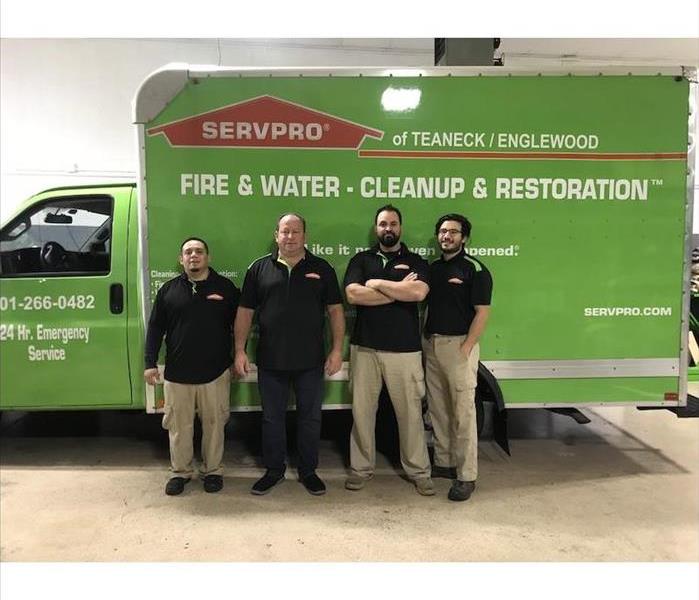 Water disaster in your commercial building should be handled by the professionals of SERVPRO. Their IICRC certified technicians are ready for action.
Water disasters and flooding can devastate landmarks and protected buildings in Bergen County.
While some of the most significant increase in population and development of the Teaneck area happened shortly after World War I, the city has steadily increased its numbers nearly every decade to the present. This growth continues to evolve the city's business landscape to suit its current demographics, which has provided multiple different looks for the municipality over time.
What was once a sparsely populated area featuring widespread farmland became a richly developed urban environment, which has used nearly all of its available land for development into housing or businesses. While this has slowed the increase in size or population, it has helped solidify which properties deserved historic status and protection when unforeseen disasters or damaging storms occur.
Historic Sites of Teaneck
- John Ackerman House – To the locals here, the property is more widely known as "Old River House" and was built to house the Ackerman family on River Rd. The house has stood in this spot since 1734 and was recognized as a historic location in 1936.
- Adam Vandelinda House – This property was initially constructed in 1780 and recognized as a site worth protecting in 1983 by the National Register of Historic Places. This large property stands as a testament to the late 18th century's building styles and has many of its original building materials and layout.
- Brinkerhoff-Demarest House – This house predates the American Revolution by more than 40 years. It is an excellent example of colonial architecture despite some of the more modern implements that needed replacing over time. This house has been on the National Register of Historic Places since 1983, along with the Vandelinda House.
- New Bridge Landing – During the American Revolution, this site featured a strategic bridge crossing that allowed the continental army to cross the Hackensack River under the leadership of General George Washington. 11 battles or engagements would occur in and around this bridge, ultimately leading to its destruction and required reconstruction in 1889. In 1989, it was recognized as a site of historical significance.
Fast Water Mitigation Solutions for Teaneck Businesses
Starting water mitigation in Teaneck businesses quickly after a disaster occurs can prevent unnecessary damage and destruction to the property. Often, the heart of mitigation for water disasters is extraction and removal efforts. Eliminating standing water can prevent the migration of loss effects to other areas of the property that might not be as easily accessed by drying tools and dehumidification devices.
Mitigation can also include the actions taken by our division of building trade professionals and contractors offering both controlled demolition and plumbing repairs. Getting your business back in water service can be useful for customers and employees and help to keep operating in a limited capacity while restoration continues when possible.
Water disasters can get out of control without fast and deliberate mitigation. Our SERVPRO of Teaneck/Englewood team is ready to help 24/7 when you call (201) 266-0482.