We Will Help You Get Back To Business In Englewood After A Flood
5/8/2019 (Permalink)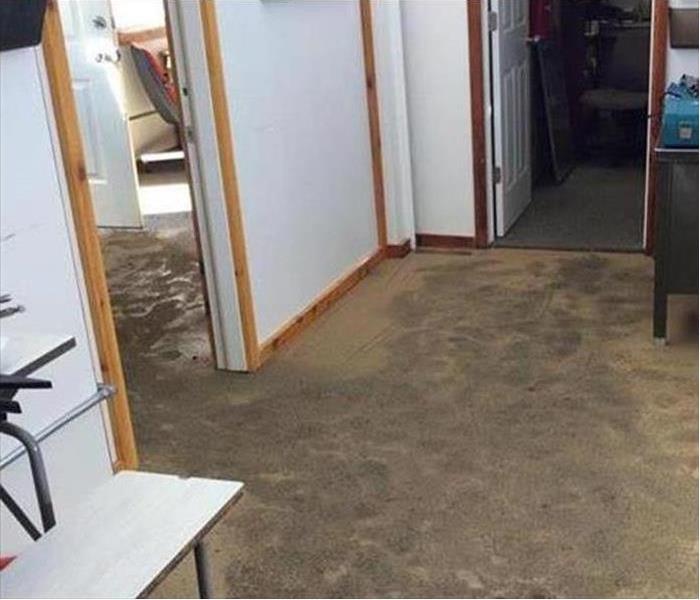 SERVPRO handles rapid water and moisture removal, and if needed, a deodorizing service after flood damage. Call us today.
Hiring Professionals for Flood Damage to a Clothing Store in Englewood Helps Avoid Lost Revenues
Some of the most harmful effects of flood damage to service sector businesses come from the income and customers lost during and after a disaster. With the flow of customers stopped or slowed, it can be difficult for many store owners to stay afloat as expenses mount and savings dwindle. SERVPRO provides fast and non-intrusive damage mitigation and restoration services for businesses in need, and our 24/7 phone lines ensure that we arrive Faster To Any Size Disaster. Without a professional restoration service, you may find your customers dwindling thanks to these reasons.
Unsightly Appearances

Clothing stores in Englewood with flood damaged interiors may drive away customers thanks to the visible scars and signs of damage evident throughout the establishment. When a patron sees warped carpeting, discolored materials, flood-stained walls, and other signs of a past incident, they begin to make assumptions that the business is unclean or unable to maintain a positive appearance. SERVPRO helps to make the place look "Like it never even happened." ensuring that customers continue to think positively of their experiences in your store.
Drawn-Out Repairs
Handling repairs on your own or through a non-specialist company may seem like an easy way to save money, but as these less-qualified repair personnel inevitably take more time to achieve the same standards as our expert technicians, the costs can add up quickly. With signs of work being done to the establishment, many potential customers may not even enter the building, even if you choose to keep doors open. We prioritize speed in our work so as to not be a burden on your daily business.
Regulatory Violations
Standards for sanitation and safety may mandate that you take care of any needed restorations quickly and thoroughly lest the location be hit with fines and even possible closure. As time goes on, mold and fungal growth that can cause health effects may create even more problems with regulatory agencies.
SERVPRO of Teaneck / Englewood provides 24/7 emergency flood damage mitigation and restoration services. Call us at (201) 266-0482.

To find out more about 9 Minutes from Manhattan and
90 million years back in time click here.