Dealing With Flood Damage in Bergen County
3/21/2022 (Permalink)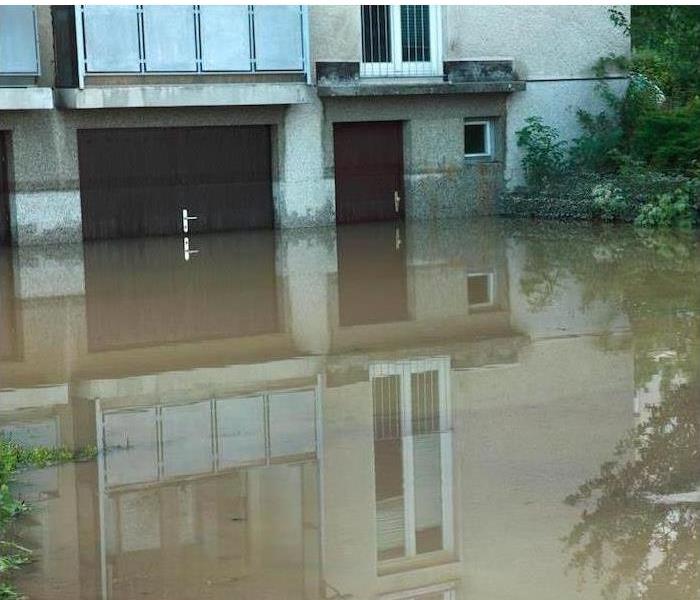 When you and your family are safe after a storm, it is time to contact SERVPRO to dry out your property and help prevent secondary damages.
SERVPRO Technicians Arrive Equipped to Dry Out Your Storm Damaged Home
Abundant waterways in Bergen County contribute to the beauty of the area and the challenges when snowmelt and heavy precipitation cause them to overflow their banks. The flowing water makes its way into the basement of your home, causing damage to both structure and contents.
Professional help is not a luxury but a necessity when flood damage strikes your Bergen County home. The waters lapping around your heating and cooling mechanical systems must exit quickly, or collateral damage threatens the integrity of the building and the items stored in the lower level. Our teams of flood damage experts receive training in proper water removal techniques, followed by instruction in a range of techniques developed by the restoration industry to dry out both building materials and stored items.
Local authorities and SERVPRO concur that safety is the first consideration when approaching your flood damage. The area flooded likely contains electrical appliances, heating and cooling systems. Expect the power to shut down as we begin water removal. This is not a problem as our vehicles carry truck-mounted pumps and water extractors, allowing us to pump and suction out the majority of the water long before it is safe to throw the switch and restore the electricity.
Floodwaters frequently test as contaminated. This increases the urgency to quickly remove it and requires that it be contained and disposed of according to local hazardous waste rules. SERVPRO crews are proficient in identifying problem waters and managing them professionally. We also follow up extraction with sanitization, using antimicrobials developed to work, not just temporarily covering up staining and smells.
Water pools in the lowest level of your home because it follows the path of least resistance. It can also hide in various recesses and even behind walls or within common foundation materials. SERVPRO technicians take periodic moisture measurements and use constantly evolving technologies to locate obscured water. This search is critical to effective flood damage remediation. Any water left behind is a perfect environment for microbial growth. Avoiding mold growth through thorough flood water reduction is preferable to revisiting the basement days or weeks later for full-scale mold containment and removal.
Partner with the professionals at SERVPRO of Teaneck / Englewood to make flood damage a temporary irritation that is managed completely, not a long-term problem that continues to make its presence known. Contact us at (201) 266-0482 24 hours a day, 365 days per year.